2023 Incidents
Fire
EMS
Dive
Jan
45
99
1
Feb
27
73
0
Mar
56
96
3
Apr
64
92
1
May
59
96
0
Jun
49
102
1
Jul
65
90
2
Aug
60
106
2
Sep
59
66
1
Oct
Nov
Dec
Total
484
820
11
Past Incidents
Fire
EMS
Dive
2022
611
1266
8
2021
480
1114
17
2020
422
770
15
2019
453
809
14
2018
445
889
37
2017
478
936
11
2015
401
938
13
2015
441
940
15
2014
439
850
19
2013
390
773
12
2012
369
825
9
2011
383
698
36
2010
426
754
14
2009
455
721
Web Counters
Website Visitors
Since
April 14, 2005

Visitors Today
Oct 04, 2023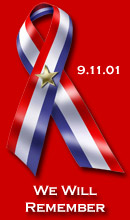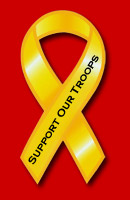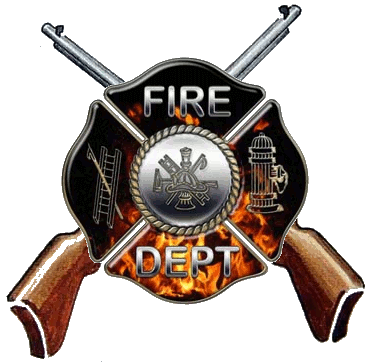 Carroll's Best

Assistant Chief Charlie Green Jr, September 26

Every year the Carroll County Times does a Carroll's Best Awards. This contest allows residents and visitors of Carroll County to nominate and vote for businesses who are among the best!

We are pleased to announce that we have been selected again this year for Carroll's Best Bingo and Honorable Mention for Best Carnival. No one at Gamber is quite sure how many years we have won Best Bingo, but we ... (Full Story & Photos)


Gamber Responds to House Fire During Severe Thunderstorm Warning

Public Information Officer Clay Myers, September 09

Units from Gamber & Community Fire Co. responded to reports of a house fire in the 4100 block of Louisville Road in Finksburg. The call was dispatched at 4:15 pm on Saturday during a severe thunderstorm warning in Carroll County.

Also alerted on the call were Reese, Baltimore County units, Sykesville, and staff from CCDFEMS. Chief 13, Hastings, responded in Duty 13 and requested additional tankers ... (Full Story & Photos)



The first engine on the scene reported fire showing. Photo by Frank Smith


Gamber Assists Sykesville with Working House Fire

Public Information Officer Clay Myers, August 24

Gamber and Community Fire Co. units were alerted to assist Sykesville Freedom District Fire Department with a reported house fire in the 5400 block of Mineral Hill Road in Eldersburg, Wednesday evening, August 23 at approximately 9:05 pm.

Chief 12, Ed Ruch, Jr., arrived on the scene and reported a well-involved dwelling fire. He advised responding crews to establish an exterior attack.

Gamber units ... (Full Story)





Gamber Responds to 3 Alarm Commercial Fire in Reisterstown

Public Information Officer Clay Myers, July 19

Units from Gamber & Community Fire Co. were called to assist on a 3 alarm commercial fire in Reisterstown, Baltimore County. The fire was in an Advance Auto Parts store in the 11900 block of Reisterstown Road. Baltimore County Fire Department reported that the initial call was received at 9:41 pm.

Gamber units were dispatched at approximately 9:50 and eventually responded with Engines 131 and 134 ... (Full Story & Photos)



Oscar Brothers Scholarship winners and Brothers family members pictured (l to r) Gary Brothers, Valeska Zitta, Charlotte Houle, Audrey Houle, Carlie Rosewag, and Terry Brothers.

Gamber Scholarship Winners Announced

Public Information Officer Clay Myers, July 03

Members of the Gamber & Community Fire Co. and the Oscar Brothers Family are pleased to announce that Audrey Houle, Charlotte Houle, Carlie Rosewag, and Valeska Zitta have been named the winners of the 2023 Oscar Brothers Memorial Scholarship. All four winners graduated from Westminster High School and reside in Gamber's response area.

This scholarship is jointly sponsored by the Oscar Brothers family ... (Full Story & Photos)


Saturday Extrication Drill

Public Information Officer Clay Myers, July 03

Firefighters and officers from Gamber & Community Fire Co. participated in an extrication drill on Saturday, July 1 on the carnival grounds.

Ten members and four officers participated. Participants tested the newest developments in rescue tools. Thanks to MES Fire for allowing us to use their equipment. Thanks to Rockdale Towing for the cars.

The training was coordinated by Captain Frank Smith.

Photos ... (Full Story & Photos)



Gamber members were honored with a unit citation on June 19, 2023. Pictured from left to right are EMS Captain Todd Tracey, Billy Dunton, Emily Franklin, Frank Smith, Matt Bowles, and Fire Chief Chad Hastings. Not pictured is Shane Shifflett.

Unit Citation Awarded in Near Drowning

Public Information Officer Clay Myers, June 20

Gamber & Community Fire Co. Chief Chad Hastings and EMS Captain Todd Tracey awarded a Unit Citation to members of the fire company on Monday, June 19, 2023, at the June company meeting. The citation recognized their efforts in saving the life of a local 5-year-old boy after he had fallen into a swimming pool and went into cardiac arrest. The incident occurred at a residential pool in Gamber.

The ... (Full Story & Photos)


Gamber Social Hall Dedicated

Public Information Officer Clay Myers, June 19

The membership and Board of Directors dedicated the Gamber & Community Fire Company social hall to Mike Sullivan on Monday, June 19, 2023, in a special ceremony before June's company meeting. This was the company's first time for such a dedication.

William Michael "Mike" Sullivan, 60, of Sykesville passed away unexpectedly on Tuesday, July 26, 2022, at the University of Maryland Shock Trauma Center ... (Full Story & Photos)



The main plaque honoring Mike Sullivan.


2023 Carnival Raffle Winners Announced

Public Information Officer Clay Myers, June 06

The members of the Gamber & Community Fire Company and the Gamber Junior Fire Company want to extend our thanks to the community for supporting our 2023 carnival. It was a big success with no weather issues.

Once we have taken a well deserved rest, we will begin planning for next year's big event. Thank you again from all of us.

Congratulations to our 2023 carnival raffle winners! Thank you for ... (Full Story & Photos)


Former Chief Green inducted into Hall of Fame

EMS Captain Todd Tracey, June 06

The Carroll County Volunteer Emergency Services Association (CCVESA) has inducted Charles "Charlie" D. Green Jr. into the Hall of Fame. Charlie has been a long-time volunteer of the Gamber & Community Fire Company (GCFC). He first started volunteering with Gamber in 1991 when he joined as a Junior Member. Over the years Charlie attended a vast amount of training ranging from Swift Water Rescue, Fire ... (Full Story & Photos)

Our primary mission is to preserve life, property, and the environment in that order. Our commitment to that goal and your support for us has brought the latest technology, training, and apparatus to the front lines to provide you with a better service.

( Pictures provided by members of the Gamber & Community Fire Co. unless otherwise noted. )