2018 Incidents
Fire
EMS
Dive
Jan
38
90
1
Feb
30
71
0
Mar
34
77
0
Apr
43
69
0
May
39
71
10
Jun
Jul
Aug
Sep
Oct
Nov
Dec
Total
184
378
11
Past Incidents
Fire
EMS
Dive
2017
478
936
11
2016
401
938
13
2015
441
940
15
2014
439
850
19
2013
390
773
12
2012
369
825
9
2011
383
698
36
2010
426
754
14
2009
455
721
2008
539
754
2007
520
647
2006
561
771
Web Counters
Website Visitors
Since
April 14, 2005

Visitors Today
Jul 20, 2018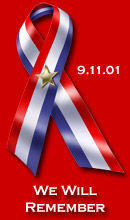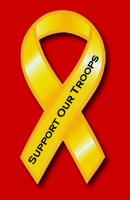 Gamber Scholarship Winners Announced

Public Information Officer Clay Myers, July 07

Members of the Gamber & Community Fire Co. and the Oscar Brothers Family are pleased to announce that Caitlin Hall and Sarah Kleb, both of Eldersburg, Maryland have been named the winners of the 2018 Oscar Brothers Memorial Scholarship Fund Award.

The scholarship is jointly sponsored by the Brothers family and the Gamber & Community Fire Company and it awards generous funds for tuition to both young ... (Full Story & Photos)



(l to R) Terry Brothers, Caitlin Hall, Sarah Kleb, and Gary Brothers


Gamber Investigates Object That Fell From The Sky

Public Information Officer Clay Myers, July 02

Engine 134 and Medic 139 were alerted for an investigation at approximately 6:45 pm on Monday, July 2. The caller reported "something fell out of the sky" and landed in the vicinity of Stansfield Drive near Creekside Court off of London Bridge Road.

Upon arrival, crews saw a group of styrofoam packages on the ground tied together with strings. Apparently, this had come from a weather balloon but ... (Full Story & Photos)


Brush 135 Sold Then Involved In Crash

Chief Charlie Green Jr, June 29

A while back the fire company decided to sell our Brush/Water Supply Unit, Brush 135. We bought Brush 135 back in 1993 and over the years it has drafted for many fires. Since buying the unit many other companies had bought water supply pieces and most of our current water supplies we can reach with a larger pump on an engine.

With the help of Firetec, a fire apparatus online broker, we had found ... (Full Story & Photos)


Three Car Collision on London Bridge Road

Public Information Officer Clay Myers, June 28

Units from Gamber & Community Fire Co. were alerted for a vehicle collision on London Bridge Road in Sykesville Thursday afternoon at approximately 4:55 pm. The location was dispatched as London Bridge Road with a cross street of Canterbury Ct. Units responding found the crash past the cross street and closer to the Morgan Run Environmental Area.

Three vehicles were involved in the collision with ... (Full Story & Photos)


During this holiday season keep in mind these safety messages

EMS Lieutenant Bridget Weishaar, June 28

It is always recommended that instead of using fireworks, go to a professional public display.

If you do use fireworks yourself, make sure you use approved fireworks.

In Carroll County and some other parts of Maryland, approved fireworks include; Ground Based Sparkling Devices, Gold Labeled Sparklers, and Novelty Items such as "Snap n Pop", "Black Snakes", and "Party Poppers"​

If you still are ... (Full Story & Photos)



The 2018 food truck event at the Gamber Fire Co. carnival grounds.

FOOD TRUCK EVENTS ANNOUNCED

Public Information Officer Clay Myers, June 23

The Gamber & Community Fire Co. Auxiliary is announcing twice monthly food truck events to take place beginning on June 28, 2018

Food trucks will be at the Gamber & Community Fire Co. carnival grounds the 2nd and 4th Thursday of the month from June 28th through September 27 from 5:00 to 8:00 pm.

We are going to have 5 trucks the first week. However, over the weeks to come, we will have more. The ... (Full Story & Photos)


Dive Team Recovers Vehicle

Lieutenant Shawn Chenoweth, June 07

On June 7, 2018 at approximately 10:00 am, the Gamber & Community Fire Company Water Rescue Team assisted the Union Bridge Fire Company with recovering a vehicle from a farm pond. The vehicle came from a residence approximately 100 yards uphill from the pond. Union Bridge members located and marked the location on June 6th, but were unable to reach the vehicle which sat in 11 feet of water.

Divers ... (Full Story & Photos)

2018 Carnival Raffle Winners

Chief Charlie Green Jr, June 02

The members of the Gamber & Community Fire Company, the Gamber Auxiliary, and the Gamber Junior Fire Company want to extend our thanks to the community for supporting our 2018 carnival.

Once we have taken a well deserved rest, we will begin planning for next year's big event. Thank you again from all of us.

Congratulations to this year's raffle winners:

Gamber & Community Fire Co. Major Money ... (Full Story)





Water Rescue Teams Assist Neighboring Counties

Public Information Officer Clay Myers, May 28

Water rescue crews from Gamber & Community Fire co. were called to assist with water rescues and searches in Baltimore County and Howard County after severe flash flooding on Sunday, May 27, 2016.

The first call for assistance came in at 4:29 pm Sunday afternoon requesting the dive unit and boat to transfer to Baltimore County Station 18, Randallstown. Dive Unit 13 and Boat 13-1 responded with Chief ... (Full Story & Photos)



Team members returning from searching for possible victims swept away during the flash flooding in the Avalon section of Patapsco State Park, Howard County.



Boat 13 returning to shore with the three victims from the overturned canoe. photo credit - Mike Jordan/mpjordan.com

Water Rescue at Liberty Reservoir

Public Information Officer Bruce Bouch, May 21

At 6:15 p.m. crews from Gamber were alerted for a report of three victims in the water after their boat capsized in Liberty Reservoir.

The Dive and Swiftwater Rescue Team responded with Dive Unit 13, Utility 13, Boat 13 and Boat 13-1. Fishermen on another boat located the victims in the water, but were not able to safely bring them aboard their vessel. They contacted the Carroll County Emergency ... (Full Story & Photos)

Our primary mission is to preserve life, property, and the environment in that order. Our commitment to that goal and your support for us has brought the latest technology, training, and apparatus to the front lines to provide you with a better service.



( Pictures provided by members of the Gamber & Community Fire Co. unless otherwise noted. )