Community Events
There are currently no events
2018 Incidents
Fire
EMS
Dive
Jan
38
90
1
Feb
30
71
0
Mar
34
77
0
Apr
43
69
0
May
39
71
10
Jun
31
70
1
Jul
61
69
13
Aug
34
88
7
Sep
39
57
0
Oct
28
79
1
Nov
Dec
Total
377
741
33
Past Incidents
Fire
EMS
Dive
2017
478
936
11
2016
401
938
13
2015
441
940
15
2014
439
850
19
2013
390
773
12
2012
369
825
9
2011
383
698
36
2010
426
754
14
2009
455
721
2008
539
754
2007
520
647
2006
561
771
Web Counters
Website Visitors
Since
April 14, 2005

Visitors Today
Dec 18, 2018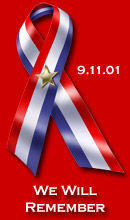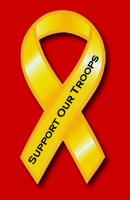 Holiday Fire Safety

EMS Lieutenant Bridget Weishaar, December 14

Holiday Safety Tips

-Only use decorations that are flame-retardant or not flammable.
-Check holiday lights each year for frayed wires or excessive wear.
-Don't link more than three strands of holiday lights.
-Never leave a burning candle unattended. Consider using battery-operated flameless candles.
-Keep your live Christmas tree away from heat sources and room exits.
-Water your live Christmas tree ... (Full Story & Photos)

Gamber Responds to 2nd Alarm Fire

Firefighter/EMT Todd Tracey, December 06

Around 12:27 pm on Thursday, December 6, Carroll County Emergency Communications Center transmitted the house fire assignment in the 1600 block of Bowersox Road in New Windsor. Shortly thereafter, a nearby Carroll County public works employee called in and advised heavy fire on the second floor and through the roof.

A Tanker Task Force was requested to provide additional water to the rural fire ... (Full Story & Photos)

Christmas Tree Safety

Firefighter/EMT Todd Tracey, December 03

Hopefully your Christmas tree is as pretty as ours. This holiday season remember to water your tree daily if using a live tree. When placing your tree be sure to avoid heating elements and electrical outlets! This holiday season hopefully we only see you when we bring Santa to your neighborhood!
Gamber Fire Company Reminds Drivers to Slow Down & Move Over

Firefighter/EMT Todd Tracey, November 27

Maryland drivers are reminded to always slow down and move over when passing emergency services vehicles. This is especially important when winter weather strikes and road conditions deteriorate.

Violators of the law are subject to a $110 fine and one point against the driver's license. The fine is $750 if the violation results in death or serious injury.

... (Full Story)




Gamber Assists Baltimore County With Large Fire

Firefighter Sean Baldwin, November 23

At about 4:00 am on Friday, November 23, Gamber & Community Fire Co.'s Engine/Tanker 133 was alerted to respond as part of the second alarm on a house fire in the 10700 block of Greenspring Avenue in the Lutherville-Timonium community of Baltimore County.

When they arrived, the crew operated as a tanker crew and shuttled water to the fire scene. The crew worked for about five and a half hours and ... (Full Story & Photos)



Crews practiced stabilizing a vehicle on its side.

Gamber Holds Duty Weekend

Firefighter Sean Baldwin, November 18

This past weekend, the Gamber and Community Fire Company hosted a duty weekend where volunteers staffed the apparatus, participated in trainings, and participated in team building activities. Throughout the weekend we had 18 volunteers participate in trainings such as rope rescue systems, EMS basics, brush truck operations, vehicle extrication, and forcible entry. We responded to a total of 6 calls, ... (Full Story & Photos)


Fatal Fire in Finksburg

Public Information Officer Bruce Bouch, November 13

At 12:20 a.m., Carroll County Emergency Operations Center received a call concerning a fire in the basement of the dwelling with someone possibly trapped inside at 3134 Slasmans Road in Finksburg. First arriving crews from Gamber found fire and heavy smoke conditions coming from the home converted into apartments. Several additional firefighters from multiple fire departments responded to the scene ... (Full Story & Photos)



THE 2018 JOHN C. SPIKER, SR. EXCELLENCE IN LIFE SAFETY EDUCATOR OF THE YEAR AWARD winner, Bruce Bouch, center. Presenting the award is John Spiker, Jr. (l) and Maryland State Fire Marshal Brian S. Geraci (r)

Gamber Member, Bruce Bouch, Wins Mid-Atlantic Award

Public Information Officer Clay Myers, November 03

THE 2018 JOHN C. SPIKER, SR.
EXCELLENCE IN LIFE SAFETY EDUCATOR OF THE YEAR AWARD

The "Excellence in Life Safety Educator of the Year Award" is given to an individual or organization that provides significant and innovative contributions in the field of fire and or life safety educational programs.

At the 59th Annual Mid-Atlantic Life Safety Conference, held on September 25, 2018, it was announced ... (Full Story & Photos)


Basement Fire on London Bridge Road

Public Information Officer Clay Myers, November 03

Crews from Gamber & Community Fire Company and neighboring fire departments were alerted for a house fire on London Bridge Road in Sykesville Friday evening. The initial call was dispatched at 6:49 pm for a house fire in the 3900 block.

First arriving crews from Gamber reported a dwelling with nothing showing from the front of the house. Upon further investigation, smoke was reported from the rear ... (Full Story)





Dive Team assists with vehicle rescue

Lieutenant Shawn Chenoweth, October 21

On Friday October 19th at 6:28pm the Gamber and Community Fire Company Dive Team was alerted to assist with a vehicle collision with rescue at the intersection of Old Taneytown Road and Mayberry Road just outside Taneytown.

First arriving units found a vehicle off the road upside down in a pond with one person still inside. Crews extricated the patient prior to arrival of Dive Unit 13. Divers conducted ... (Full Story & Photos)

Our primary mission is to preserve life, property, and the environment in that order. Our commitment to that goal and your support for us has brought the latest technology, training, and apparatus to the front lines to provide you with a better service.



( Pictures provided by members of the Gamber & Community Fire Co. unless otherwise noted. )