2016 Incidents
Fire
EMS
Jan
47
87
Feb
29
62
Mar
45
74
Apr
26
80
May
35
74
Jun
38
77
Jul
24
80
Aug
23
78
Sep
Oct
Nov
Dec
Total
267
612
Past Incidents
Fire
EMS
2015
456
940
2014
455
850
2013
402
773
2012
378
825
2011
419
698
2010
425
754
2009
455
721
2008
539
754
2007
520
647
2006
561
771
Web Counters
Website Visitors
Since
April 14, 2005

Visitors Today
Sep 27, 2016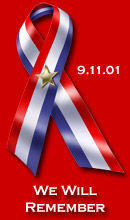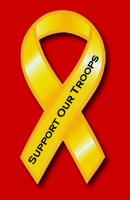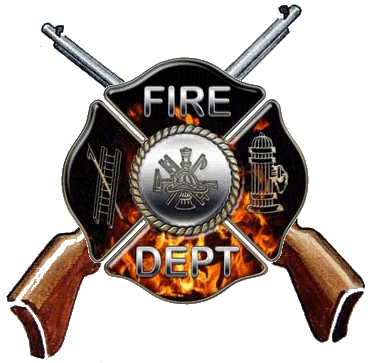 Remembering 09/11/2001

Captain Alan Barnes, September 11

The Gamber & Community Fire Company would like to remember the 2,996 lives lost on 9/11/01. We also acknowledge the countless first responders and citizens who gave it their all in our country's time of need. Please continue to support those who continue the fight today and may this day never be forgotten. ... (Full Story & Photos)

Dive Team Supports Casey Care's

Auxiliary Member Tom Thompson, August 27

On August 27th members of the Dive Team participated with Casey Care's Firefighter For A Day. This annual event brings fire departments, rescue and law enforcement agencies from Carroll and surrounding counties to the New Windsor Fire & Hose Company in order to bring some a smile on the face of local children.
Through Casey Care's, Children with disabilities were able to be firefighters for a day. ... (Full Story)




Car Recovery From Pond

Firefighter Dylan Baker, August 09

Gamber and Community Fire Co's Dive 13 was alerted to assist the Carroll County Sheriff's Office for a car into a pond at approximately 5:45 pm on Tuesday, August 9. The pond is located in the 4200 blk of North Stone Road in Taneytown. Gamber sent one diver into the pond to hook up a tow line to to remove the car. The car was removed at 19:05 and units cleared shortly after. ... (Full Story & Photos)

Gamber Members Train on New Sykesville Tower

Public Information Officer Clay Myers, August 05

Sykesville Freedom District Fire Department members brought their newest fire apparatus, Tower 12, to Gamber on Thursday, August 4, 2016 for an orientation and training session. The new truck is an E-ONE Cyclone II Extreme Duty HP 100' Rear Mount Platform.

The crew from Sykesville provided Gamber members with an overview of the new truck and explained its components and tools. Later in the session, ... (Full Story & Photos)

NINER ROAD SINGLE CAR CRASH

Public Information Officer Clay Myers, August 04

Gamber units were alerted for a single car crash on Niner Road between Sykesville Rd. and Slasmans Rd. on Thursday evening. The call was dispatched at approximately 6:10 pm.

Paramedic 139 responded first and found the crash just west of the first bridge. The Ford Escape SUV struck two large boulders that lined the front yard of a residence on Niner Road. Engine 134 and Duty 13 also responded. Two ... (Full Story & Photos)

HOUSE FIRE DISPLACES FINKSBURG FAMILY

Public Information Officer Bruce Bouch, July 23

At approximately 9:30 p.m. on Friday, July 22nd, the Carroll County Emergency Communications Center dispatched units for a house fire located at 3876 Gamber Road in Finksburg. Members from Gamber arrived quickly and found heavy fire and smoke conditions coming from the 2nd floor of the home. Luckily, all occupants of the home were outside upon arrival. A tanker Task force was requested to ... (Full Story & Photos)


Charter members Kenny Linton (l) and Charlie Arnold at the July company meeting with their MSFA plaques. Photo by R. Panos

Charter Members Honored

Public Information Officer Clay Myers, July 19

Charter members Kenny Linton, Charlie Arnold, and Buddy Lindsay were honored at the July fire company meeting. They were recognized by the Maryland State Fireman's Association for 51 years of service to the Gamber & Community Fire Co. All three members received plaques and a citation from Governor Hogan.

Kenny, Charlie, and Buddy still contribute many hours to fund raising activities and other administrative ... (Full Story & Photos)

Gamber Scholarship Winner Announced

Public Information Officer Clay Myers, June 18

Members of the Gamber & Community Fire Co. are pleased to announce that Parker Kleb of Eldersburg, Maryland has been named the winner of the 2016 Oscar Brothers Memorial Scholarship Fund Award.

The scholarship is jointly sponsored by the Brothers family and the Gamber & Community Fire Company and it awards a total of $12,500.00 over four years. An additional $500.00 is awarded for each semester on ... (Full Story & Photos)



Terry Brothers (l) congratulates Parker Kleb as this years scholarship winner.

2016 CARNIVAL RAFFLE PRIZE WINNERS ANNOUNCED

Public Information Officer Clay Myers, June 09

The members of the Gamber & Community Fire Company, the Gamber Auxiliary, and the Gamber Junior Fire Company want to extend our thanks to the community for supporting our 2016 carnival. It was a great success with overall great weather!!

Once we have taken a well deserved rest, we will begin planning for next year's big event. Thank you again from all of us.

Congratulations to this year's raffle ... (Full Story)




NEW CARNIVAL BATHROOMS COMPLETED

Public Information Officer Clay Myers, May 13

Update to original story - The new bathrooms on the carnival grounds have been completed.

Construction is underway for new bathrooms on Gamber's carnival grounds. The old bathroom building was demolished several weeks ago and the foundation was installed in early March. Concrete was poured on Friday, March 18.

The new facility will have more toilets and sinks for carnival patrons. It will be ... (Full Story & Photos)

Our primary mission is to preserve life, property, and the environment in that order. Our commitment to that goal and your support for us has brought the latest technology, training, and apparatus to the front lines to provide you with a better service.



( Pictures provided by members of the Gamber & Community Fire Co. unless otherwise noted. )