2015 Incidents
Fire
EMS
Jan
31
67
Feb
49
84
Mar
39
87
Apr
40
61
May
Jun
Jul
Aug
Sep
Oct
Nov
Dec
Total
159
299
Past Incidents
Fire
EMS
2014
455
850
2013
402
773
2012
378
825
2011
419
698
2010
425
754
2009
455
721
2008
539
754
2007
520
647
2006
561
771
Web Counters
Website Visitors
Since
April 14, 2005

Visitors Today
May 25, 2015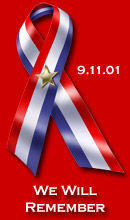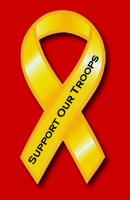 8 Nights of Carnival
May 23- May 30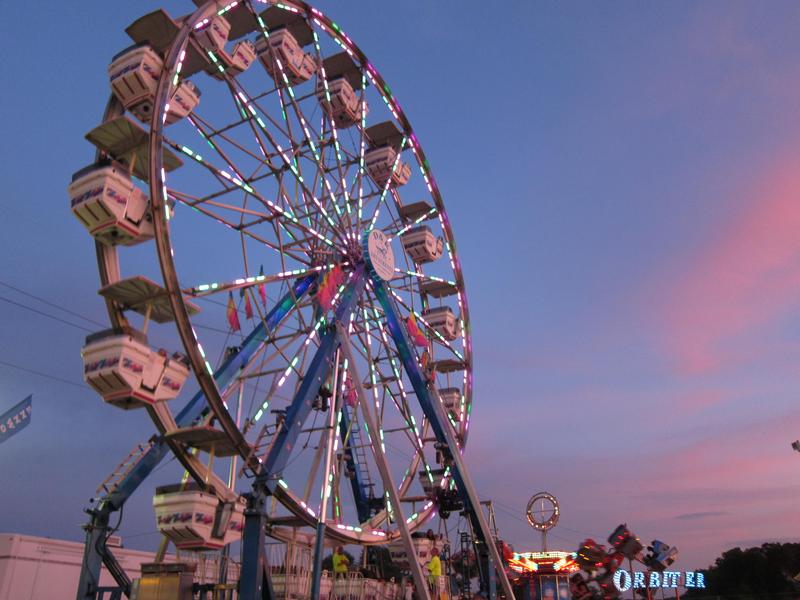 Click on the picture for more info
Double Elimination Cornhole Tournament

Firefighter/EMT Patrick Livesay, May 19

Double Elimination Style CA$H Prize Corn Hole Tournament
July 25th, 12 noon
Rain Date – August 1

This is a FUN and FRIENDLY tournament, NOT an 'American Cornhole Association' ranking tournament.

Registration:
Pre Registration is encouraged!!

Register and pay before Midnight on July 20th, and pay $20 per person or $40 per team!!

After Midnight on July 20th, Registration becomes $25 per person ... (Full Story & Photos)


Two Reisterstown firefighters put water on the area of the side porch collapse.

EARLY MORNING WORKING HOUSE FIRE

Treasurer Clay Myers, May 11

Carroll County fire companies were alerted for a house fire on Sykesville Road (Rt. 32) just north of Nottingham Rd. in Westminster at 4:10 am. on Monday, May 11.

Engine 134 from Gamber arrived on the scene and reported a working fire with flames coming from the entire first floor. The structure was a two-story frame farm house with a full metal roof and a porch on the front and side of the house.

Chief ... (Full Story & Photos)

WATERSHED WOODS FIRE

Treasurer Clay Myers, May 10

Gamber & Community Fire Co. units were alerted for a brush and woods fire at approximately 4:30 pm on Sunday, May 10. Units were directed to the area of Deer Park Road in the reservoir watershed not far from the bridge.

Engine 56 from Baltimore County's Franklin Station had already been dispatched to the area for a reported woods fire. The original call had the fire located somewhere on Baltimore ... (Full Story & Photos)



A firefighter sprays foam on the brush fire.

Eight Crazy Nights of Carnival!

Treasurer Clay Myers, May 08

The 2015 Gamber & Community Fire Co. Carnival is just around the corner!!

Once again, we are holding our annual carnival for eight nights – the first fireman's carnival of the season and the longest carnival in Carroll County. SATURDAY, MAY 23 WILL BE OUR OFFICIAL OPENING NIGHT. THE CARNIVAL WILL RUN EVERY NIGHT THROUGH SATURDAY, May 30!!

WE WILL BE OPEN ON SUNDAY, MAY 24 (NO MONEY WHEEL, GUN JAR, ... (Full Story & Photos)

Louisville Road Vehicle Collision with Pole

Treasurer Clay Myers, April 23

Gamber & Community Fire Co. units were alerted for a motor vehicle collision with entrapment on Thursday, April 22 at approximately 3:30 pm. The location was identified as the 4200 block of Louisville Rd. in Finksburg.

Units arrived on the scene and found that the driver had self-evacuated from the car but that a large utility pole and wires were down across the roadway. Ambulance services were ... (Full Story & Photos)

Gamber Awarded Firehouse Subs Public Safety Foundation Grant

Treasurer Clay Myers, April 16

Gamber & Community Fire Co. is pleased to announce that it has received a grant award in the amount of $3548.00. This grant award is from Firehouse Subs Public Safety Foundation. Firehouse Subs has a retail location in the Crossroads Square Shopping Center in Westminster.

Firehouse Subs Public Safety Foundation is dedicated to impacting the life-saving capabilities and the lives of local heroes ... (Full Story & Photos)

Robin Flater Chenoweth

Treasurer Clay Myers, March 22

Robin Flater Chenoweth, age 56, of Finksburg, passed away on Friday, March 20, 2015 at Long View Nursing Home in Manchester. Born March 2, 1959 in Baltimore, MD she was the daughter of Carole L. Gettel Flater of Finksburg and the late Thomas M. Flater, Jr.

Robin had been a career paramedic in Carroll County for many years at several different stations. She was also a member and officer in the Gamber ... (Full Story & Photos)



Robin Flater Chenoweth, 1959 - 2015

2014 Awards Presented at March Meeting

Treasurer Clay Myers, March 17

The Gamber & Community Fire Company presented honors and awards to its members for 2014 after the regular company meeting on Monday, March 16, 2015.

Charles D. Green, Jr. was honored with the Outgoing Chief's Award. He had been Gamber's fire chief for seven years.

The Gerald L. Lindsay Memorial Firefighter of the Year Award was presented to Bethany Mangle. Rookie of the Year Award went to Dylan ... (Full Story)




Gamber Receives State Grant

Treasurer Clay Myers, February 10

Gamber & Community Fire Co. is proud to announce that it has received a grant award in the amount of $3000.00. This 50:50 award is from the Volunteer Fire Assistance (VFA) program from the Maryland Department of Natural Resources and it is for the 2014 grant period.

During the 2014 grant application period 54 applications were received and reviewed from volunteer fire departments in 16 counties in ... (Full Story)




Winter Heating Safety

Vice President Bruce Bouch, February 09

As the temperatures drop, we depend on multiple types of heating sources to stay warm inside our homes. State Fire Marshal Brian S. Geraci is providing Marylanders life and home saving heating safety tips. "Elements of heating resources continue to be a significant factor in home fires in Maryland," according to State Fire Marshal Brian S. Geraci. "Following these guidelines, we can work together ... (Full Story & Photos)

Our primary mission is to preserve life, property, and the environment in that order. Our commitment to that goal and your support for us has brought the latest technology, training, and apparatus to the front lines to provide you with a better service.



( Pictures provided by members of the Gamber & Community Fire Co. unless otherwise noted. )