2014 Incidents
Fire
EMS
Jan
35
61
Feb
38
74
Mar
45
64
Apr
40
63
May
39
75
Jun
30
82
Jul
42
72
Aug
40
72
Sep
33
63
Oct
0
0
Nov
0
0
Dec
0
0
Total
342
626
Past Incidents
Fire
EMS
2013
402
773
2012
378
825
2011
419
698
2010
425
754
2009
455
721
2008
539
754
2007
520
647
2006
561
771
Web Counters
Website Visitors
Since
April 14, 2005

Visitors Today
Oct 25, 2014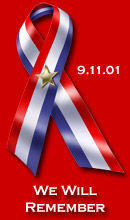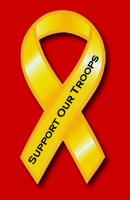 Gun Bingo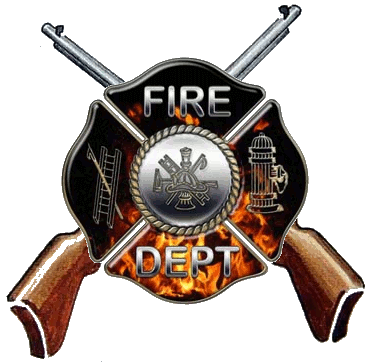 Nov 1
Click on the picture for more info

William E. (Bill) Bollinger, Jr. 1946 - 2014

CHARTER MEMBER PASSES

Treasurer Clay Myers, October 21

Gamber & Community Fire Co. charter member, William E. (Bill) Bollinger, Jr., age 67, passed away on October 21, 2014, at the Carroll Hospice Dove House in Westminster, MD. Born October 23, 1946 in Baltimore, he was the son of the late Eva Janett Barnes and William Bollinger, Sr.

He was self employed. He served in the United States Marine Corps as a Sergeant and served two tours in Vietnam; earning ... (Full Story & Photos)

Sportsmans Raffle Winning Numbers

Chief Charlie Green Jr, September 21

2014 Winners Ticket #- Prize

296- Ruger Hawkeye 300 Win Mag ; 155- $30 ; 315- Henry Lever Action 22 LR ; 223- $30 ; 333- Mossberg 500 410 pump ; 18- $30 ; 282- CZ 455 American 17 HMR ; 180- $30 ; 97- Remington 870 Exp 20 ga. ; 329- $30 ; 26- Savage 93 BTVSS 22 Mag ; 231- $30 ; 198- Smith & Wesson Bodygaurd 380 ; 356- $30 ; 288- Remington 700 SPS 30-06 ; 224- $30 ; 379- Savage ... (Full Story)




Car vs. Pole on Route 32

Treasurer Clay Myers, September 21

Gamber & Community Fire Co. was alerted for a motor vehicle collision Saturday afternoon at approximately 3:24 pm. Units responded and found a Volkswagen sedan in the front yard of a house on Rt. 32 just north of Cindy Lane. The car had struck a utility pole and completely severed it near the ground. The driver, who was still in the vehicle, was removed from the car, treated on the scene, and transported ... (Full Story & Photos)

2014 OPEN HOUSE

Treasurer Clay Myers, September 14

The Gamber & Community Fire Co. held its annual Open House on Sunday, September 14, 2014. Thank you to all who attended and participated.... (Full Story & Photos)



Parents watch as their children enter the fire engine moon bounce.

BIRD VIEW ROAD TRAILER FIRE

Treasurer Clay Myers, August 25

On August 25, 2014 at 10:54 am units were dispatched to a trailer fire in the 2600 block of Bird View Road, Westminster.

At 11:02 am, first arriving units found an RV/motor home fully involved in fire with a close exposure of a 24 X 24 garage. Units on the scene worked to extinguish the fire and protect the garage. The fire was placed under control at 11:17 am. The RV motor home was a total loss. ... (Full Story & Photos)

Mutual Aid House Fire

Chief Charlie Green Jr, August 16

Just before 11am, crews were alerted for a house fire on Wilmot Ridge Drive. As units called en route, dispatch advised they had multiple calls and believed it was a working fire. Engine 131 arrived and layed a supply line back the driveway and found a 2 story single family dwelling with fire showing from the second floor and most of the roof burned off. Two residents were home at the time but ... (Full Story & Photos)

Second Smoke Alarm Walk

Treasurer Clay Myers, August 05

Members of the Gamber & Community Fire Co. canvassed a small portion of the Gamber community on Saturday, August 2. The focus area was Georgia Ave. and Rt. 32 just south of Rt. 91.

In the wake of a house fire on Georgia Ave. earlier in the week, where there were no smoke alarms present, officers of the fire company decided to do a "Smoke Alarm Walk" in this community.

On Saturday members approached ... (Full Story)




First Due House Fire

Chief Charlie Green Jr, July 25

Just after 9:00 pm on Friday, July 25th, Carroll County 911 received calls reporting a possible shed fire on Georgia Avenue in Gamber. As crews from Gamber and Sykesville went en route, additional information was received reporting the fire was spreading to the house. As Engine 134 turned onto Georgia Avenue, fire could be seen from the rear of the single family house and the assignment was upgraded ... (Full Story & Photos)

Fire Prevention and Life Safety Awards

Chief Charlie Green Jr, July 01

On Monday June 16, 2014 in Ocean City, MD two members of the Gamber & Community Fire Co. were recognized for their outstanding work in fire prevention and life safety.

Rose Pandolfini was awarded the Jane Todd "Firewoman of the Year" award which recognizes outstanding involvement in fire prevention within ones company and community. Rose was recognized for the countless fire department birthday ... (Full Story)




2014 Scholarship Winner Announced

Treasurer Clay Myers, June 27

We are pleased to announce that Rebecca Reed of Finksburg, Maryland has been named the winner of the 2014 Oscar Brothers Memorial Scholarship Fund Award. The scholarship is jointly sponsored by the Brothers family and the Gamber & Community Fire Company.

This year's application process saw many very strong applicants and the selection committee had a challenging time deciding on the winner.

As part ... (Full Story & Photos)



Terry Brothers and Rebecca Reed pose at the Gamber & Community Fire Co. firehall after Rebecca was selected as this year's scholarship winner.

Our primary mission is to preserve life, property, and the environment in that order. Our commitment to that goal and your support for us has brought the latest technology, training, and apparatus to the front lines to provide you with a better service.



( Pictures provided by members of the Gamber & Community Fire Co. unless otherwise noted. )