2020 Incidents
Fire
EMS
Dive
Jan
49
101
2
Feb
40
76
2
Mar
37
63
0
Apr
29
58
0
May
27
51
1
Jun
27
62
1
Jul
27
64
4
Aug
Sep
Oct
Nov
Dec
Total
236
475
10
Past Incidents
Fire
EMS
Dive
2019
453
809
14
2018
445
889
37
2017
478
936
11
2016
401
938
13
2015
441
940
15
2014
439
850
19
2013
390
773
12
2012
369
825
9
2011
383
698
36
2010
426
754
14
2009
455
721
2008
539
754
2007
520
647
2006
561
771
Web Counters
Website Visitors
Since
April 14, 2005

Visitors Today
Aug 15, 2020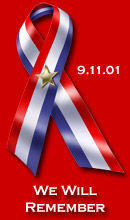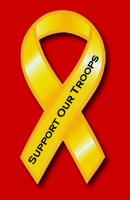 **IMPORTANT NOTICE**
MOST EVENTS ARE CANCELLED CHECK BACK FOR MORE INFO
Please click this link for more information
---
Check Your Gun Calendar Numbers Here
Update on Engine -131 Refurbishment

Chief Engineer Chuck Doyle Jr., August 07

A little update on E-131 refurb. It's been at Atlantic Emergency Solutions' collision center in Roanoke, Virginia since January undergoing refurbishment. It's getting all new paint, corrosion repairs, and welding as needed on doors. It will also be getting all new lighting. Some is already mounted on the rear of the body and some is being test-fitted and pre-drilled before the cab is painted. New ... (Full Story & Photos)


2019 Awards Presented at July Company Meeting

Public Information Officer Clay Myers, July 24

The Gamber & Community Fire Company presented honors and awards to its members for 2019 after the regular company meeting on Monday, July 20, 2020.

The Gerald L. Lindsay Memorial Firefighter of the Year Award was presented to Firefighter Joey Petrowicz.

Shari Schaeffer was presented with the Herman Hoff Memorial Award for outstanding service in fund raising.

The following members responded to the ... (Full Story)




Backup Carnival Date Cancellation

Board of Director Bruce Bouch, July 22

It is with great sadness that we must err on the side of caution and announce the cancellation of our backup September carnival date.  The opportunity to see all of our amazing community members from near and far during a week of great food and fun activities will not occur this year, as Coronavirus concerns still overshadow our attempts for this important fundraiser. 

We will, however, continue ... (Full Story)





Scholarship Winners Announced

Public Information Officer Clay Myers, July 01

Members of the Gamber & Community Fire Co. are pleased to announce six scholarship winners for the 2020-21 academic year. Scott Arrington, Samuel Boggs, and Kristina Kemp have been named the winners of the 2020 Oscar Brothers Memorial Scholarship Fund Award.

This scholarship is jointly sponsored by the Oscar Brothers family and the Gamber & Community Fire Company and it awards a combined total to ... (Full Story & Photos)



Oscar Brothers Scholarship winner, Scott Arrington with (l to r) Terry Brothers, Scott, Chrissy Green, and Gary Brothers.



Crews flowing water as if they were fighting fire.

Gamber Crews Get Out and Train with Hose Lines

Firefighter Sean Baldwin, June 20

The other day, a crew from the Gamber and Community Fire Company took Engine 134 and Utility 13 out on the air to do some training. The crews practiced 2 different scenarios where it was necessary to pull hose lines to different buildings as if the buildings were on fire. Crews discussed firefighting tactics and how to handle unusual situations such as having to put together hose line that is longer ... (Full Story & Photos)


Help Wanted: Full Time & Part Time Firefighter/Paramedic

Firefighter/Paramedic Jeff Fleming, June 16

We are seeking applications for Full-Time & Part-Time Firefighter/Paramedic Positions

Work Schedule: F/T: 24 hours' On-Duty/72 hours' Off-Duty on a shift rotation
P/T: 10 Hours Day Shift, 14 Hours Night Shift


Job Announcement:

Responds to emergency calls to protect life and property; combats, extinguishes and prevents fires; drives emergency apparatus; participates in rescue extrication operations ... (Full Story)





Sunday Morning Garage Fire

Public Information Officer Clay Myers, June 07

A mid-morning alert for a garage fire was dispatched at 10:12 am to Gamber & Community Fire Co. and neighboring departments on Sunday. Units responded to reports of a garage fire in the 3400 block of Clover Meadow Court, cross street Deer Park Road, just off of Rt. 91.

Captain 13 arrived on the scene, reported smoke showing, and discovered a lawn mower fire inside a three-car garage with most ... (Full Story & Photos)


Saturday Morning Auto Extrication Training

Public Information Officer Clay Myers, May 30

An excellent turnout on a Saturday morning resulted in training for newer and experienced firefighters from Gamber & Community Fire Co. Fire officers arranged for two vehicles to be used for extrication training, a small Dodge and a Saturn.

Several different scenarios were provided including vehicle stabilization and use of rescue tools. Firefighters had the opportunity to get hands-on experience ... (Full Story & Photos)



Assistant Chief Alan Barnes goes over some ground rules for the morning training.


Divers get back in the water and new tenders in training

Chief Charlie Green Jr, May 27

On May 21, 2020 the Gamber & Community Fire Co. water rescue team held two trainings at the Liberty Reservoir in Sykesville.

We held a morning and evening training to give more opportunity to get people out to the water. Some newer divers had their first chance to get into water that they couldn't see more then a couple feet while getting used to the equipment we use. More experienced divers were ... (Full Story & Photos)


New Utility Vehicle Inservice

Public Information Officer Clay Myers, May 10

A new utility vehicle has been purchased by the fire company. It was officially placed in service on Thursday, May 28, 2020. It will be identified as Utility 13-1.

This purchase was voted on by the fire company membership back in 2019 and the vehicle was delivered at the end of February 2020. The new truck is a 2020 Ford F-350, 4-wheel drive pickup with a crew cab and a short pick-up bed. It is powered ... (Full Story & Photos)



New Utility 13-1 ready for service.

Our primary mission is to preserve life, property, and the environment in that order. Our commitment to that goal and your support for us has brought the latest technology, training, and apparatus to the front lines to provide you with a better service.

( Pictures provided by members of the Gamber & Community Fire Co. unless otherwise noted. )