2015 Incidents
Fire
EMS
Jan
31
67
Feb
49
84
Mar
Apr
May
Jun
Jul
Aug
Sep
Oct
Nov
Dec
Total
80
151
Past Incidents
Fire
EMS
2014
455
850
2013
402
773
2012
378
825
2011
419
698
2010
425
754
2009
455
721
2008
539
754
2007
520
647
2006
561
771
Web Counters
Website Visitors
Since
April 14, 2005

Visitors Today
Mar 30, 2015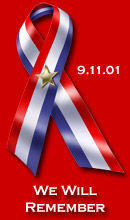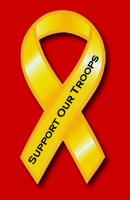 Robin Flater Chenoweth, 1959 - 2015

Robin Flater Chenoweth

Treasurer Clay Myers, March 22

Robin Flater Chenoweth, age 56, of Finksburg, passed away on Friday, March 20, 2015 at Long View Nursing Home in Manchester. Born March 2, 1959 in Baltimore, MD she was the daughter of Carole L. Gettel Flater of Finksburg and the late Thomas M. Flater, Jr.

Robin had been a career paramedic in Carroll County for many years at several different stations. She was also a member and officer in the Gamber ... (Full Story & Photos)

2014 Awards Presented at March Meeting

Treasurer Clay Myers, March 17

The Gamber & Community Fire Company presented honors and awards to its members for 2014 after the regular company meeting on Monday, March 16, 2015.

Charles D. Green, Jr. was honored with the Outgoing Chief's Award. He had been Gamber's fire chief for seven years.

The Gerald L. Lindsay Memorial Firefighter of the Year Award was presented to Bethany Mangle. Rookie of the Year Award went to Dylan ... (Full Story)




Gamber Receives State Grant

Treasurer Clay Myers, February 10

Gamber & Community Fire Co. is proud to announce that it has received a grant award in the amount of $3000.00. This 50:50 award is from the Volunteer Fire Assistance (VFA) program from the Maryland Department of Natural Resources and it is for the 2014 grant period.

During the 2014 grant application period 54 applications were received and reviewed from volunteer fire departments in 16 counties in ... (Full Story)




Winter Heating Safety

Vice President Bruce Bouch, February 09

As the temperatures drop, we depend on multiple types of heating sources to stay warm inside our homes. State Fire Marshal Brian S. Geraci is providing Marylanders life and home saving heating safety tips. "Elements of heating resources continue to be a significant factor in home fires in Maryland," according to State Fire Marshal Brian S. Geraci. "Following these guidelines, we can work together ... (Full Story & Photos)

2015 SCHOLARSHIP ANNOUNCED - 8th YEAR SERVING THE COMMUNITY

Treasurer Clay Myers, January 29

The Oscar Brothers Memorial Scholarship Fund

BACKGROUND

The Gamber and Community Fire Company in cooperation with the Oscar Brothers family will once again be offering a four year college scholarship to a student who lives within the primary area serviced by the fire company. This scholarship will officially be known as the Oscar Brothers Memorial Scholarship Fund.

The Brothers family has been ... (Full Story)




New Officers for 2015

Treasurer Clay Myers, December 26

New officers have been elected and appointed to Fire/Rescue/EMS and administrative positions for the Gamber and Community Fire Co. as follows:

2015 Administrative Officers

President - Dale Bollinger
1st Vice President – Bruce Bouch
2nd Vice President – Michael Franklin
Treasurer - Clayton Myers, Jr.
Recording Secretary - Christine Green
Corresponding Secretary - Jeannie Green
Sergeant-at-Arms ... (Full Story)





Members of the Temple listen to Firefighter Bethany Mangle as she explains her role on the engine company.

Gamber Visits Greater Baltimore Temple

Treasurer Clay Myers, December 16

On Sunday, December 14, 2014, members of the Gamber & Community Fire Co. attended a Sunday school program at The Greater Baltimore Hindu-Jain Temple in Finksburg.

Veterans, police officers, and firefighters were honored by members of the Temple. A prayer for honorees and families was offered. They also blessed some fruit and gave it to the honorees as a token of their appreciation.

Fire company ... (Full Story & Photos)

Early Morning Dwelling Fire

Board of Director Bruce Bouch, December 11

At 4:20 a.m. the Gamber & Community Fire Company responded to the scene of a reported dwelling fire located at 2814 Bird View Road in Westminster. First arriving units observed smoke emanating from the eaves of the roof upon arrival and requested a working fire assignment. The four occupants of the dwelling had safely evacuated the home prior to the arrival of the fire department. Additional personnel ... (Full Story & Photos)



Early Morning Dwelling Fire on Bird View Rd. Crews enter the front door to check for hot spots on both floors.

AFTERNOON SCHOOL BUS FIRE

Treasurer Clay Myers, November 18

Gamber & Community Fire Co. and Sykesville Freedom District Fire Department were alerted for a large vehicle fire on Rt. 32 just south of the Louisville curve at approximately 2:07 pm on Tuesday, November 18.

Engine 134 arrived on the scene of a school bus partially involved in fire in the roadway. The driver had been safely evacuated. Engine 124 from Sykesville assisted with extinguishment.

The ... (Full Story & Photos)

New Smoke Alarm Walk

Treasurer Clay Myers, October 27

Members of the Gamber & Community Fire Co. canvassed a portion of the Gamber community on Saturday, October 18, 2014 doing a smoke alarm inspection. The focus area was Woodridge Lane in Eldersburg. Fire Company members offered free smoke alarm and carbon monoxide (CO) alarm inspection and installation.

On that Saturday, members approached 63 houses on Woodridge Lane off of Irving Ruby Road from 11:00 ... (Full Story & Photos)



Gamber & Community Fire Co. firefighter and Public Information Officer, Bruce Bouch, inspects an old smoke alarm. This existing alarm was discovered to be dated August 1981.

Our primary mission is to preserve life, property, and the environment in that order. Our commitment to that goal and your support for us has brought the latest technology, training, and apparatus to the front lines to provide you with a better service.



( Pictures provided by members of the Gamber & Community Fire Co. unless otherwise noted. )